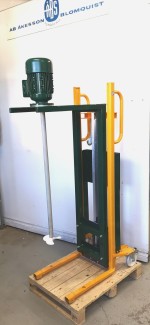 We have also delivered to the development project at Billerudkorsnäs Gruvön.

The paper battery is an important part of the puzzle for long-term development of smart packaging with many functions, such as milk packages that tell when the milk is too old or a product package that tells if the package has been opened or damaged.

The paper battery is developed in collaboration between researchers at Uppsala University and BillerudKorsnäs.

We have supplied a stirrer with a stand for the project.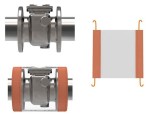 Our bestseller is Flange guards in various materials and sizes we have delivered to Iggesund in the days.

The Flange guards help to eliminate the risks of packing blowing for all personnel and important equipment.

Working environment and Safety is an important part for us!

We have also delivered Flange guards to Heliås Project SCA Östrand and various Ship such as Queen Elisabeth.